2021-01-02
Update 2021-01-07: Now consenting to let your data be shipped off is becoming mandatory (thanks @michel_slm@floss.social for the link.)
Let's take Whatsapp, acquired by Facebook, and Signal, independent. Both apps largely do the same thing (chat), are based on the same technology, and even led/funded by the same guy, Brian Acton (who is funding Signal to atone for his sin of selling Whatsapp to Facebook according to this article).
Here are screen shot shots of the privacy implications of both apps, according to the excellent disclosures now required by Apple: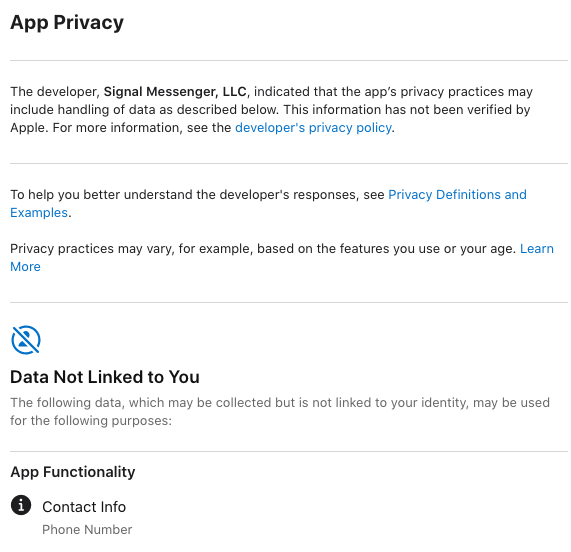 If this doesn't convince you to use Signal over Whatsapp, and that touching anything that Facebook does is a high-risk activity, I don't know what will.